For most of us, disposable cameras were the first cameras we were ever trusted to use as teenagers, shooting away at high school prom or just shooting for ourselves, before the world of mobile phone cameras. Disposable cameras are fun. They are great for catching your summer holiday memories, picnics, college parties.
These cameras are often simple to use, with few functions beyond pointing and shooting, and because they are inexpensive, you won't have to worry about them being dropped or broken.
Are Disposable Cameras Waterproof?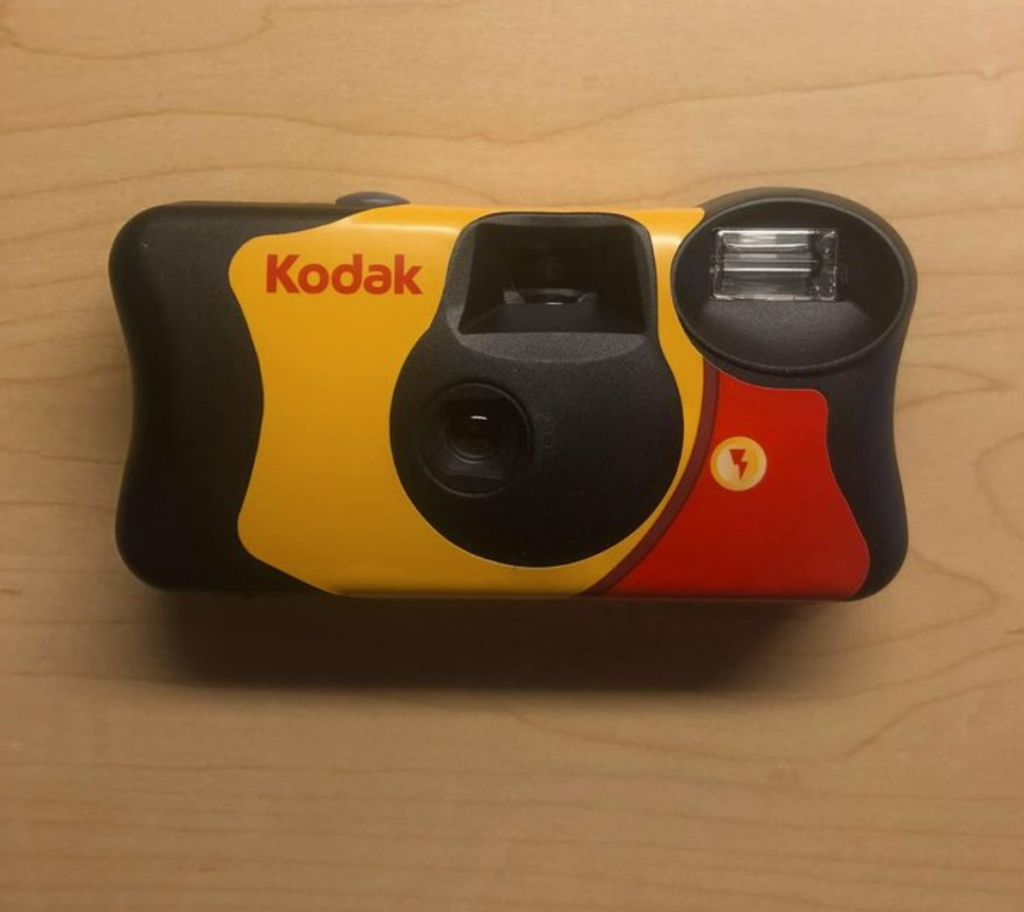 Not all disposable cameras are waterproof.
Unfortunately, most disposable cameras are not waterproof.
The disposable cameras are not waterproof, but they might still hold up after encountering a few raindrops here and there. However, if you are considering extreme water sports or immersing your camera underwater while you snorkel, then you might want to consider buying a waterproof disposable. And yes, waterproof disposable cameras exist.
You can find low-cost high-quality waterproof disposable cameras in the market. These waterproof disposable cameras are as affordable as the non-waterproof ones.
Where you can find a disposable waterproof camera
Waterproof disposable cameras are available at most retailers near water sports or water parks. If someone is planning a water hobby or snorkelling trip, it may be wise to purchase these cameras online beforehand, and assembling them at home will save money. These cameras will cost somewhere between 20 USD to 40 USD, but there may be a higher mark-up in high-demand locations.
A no-slip grip and an easy-to-use point-and-shoot function are two things to look for while buying a waterproof disposable camera. Almost all camera brands will provide this, albeit name brand cameras such as Fuji or Kodak may have a few more appealing features.
There are a few things to bear in mind when purchasing a disposable waterproof camera.
Purpose: What is the purpose of buying a waterproof camera? Is it for underwater photography, beach photography, or while participating in water activities? If all you need is a beach camera, you can purchase one for a lower price.
If you want it for sports, though, you will have to pay extra for a sturdy shockproof camera that can endure falls. There are also some cameras that can float and have a handy carrying strap. Also, for underwater photography, make sure you select a camera that can operate at a reasonable depth.
Limitations: The waterproof disposable camera, like most disposable cameras, will still have limited features. Most do not have zoom, and many do not have flash, so you will need to be near to anything you want to capture in order to obtain a good shot. It is vital to have good lighting and hand steadiness.
Here is a tip, unless it's a super bright day use the flash as much as you can. The picture quality is not going to be great, but there will be a vintage quality to it.
Be sure: You need to be sure that you know how to use disposable cameras. Sometimes you may end up with no pictures of your event, or that you realize that all pictures are blurry or dark.
Top 5 waterproof disposable cameras
You can buy waterproof disposable cameras alone or buy a great value multi-pack, which is great if you want to add them as a fun activity during your day out with family and friends. As mentioned earlier, they are something both young children and adults can have fun with, without worrying too much about the cost. Here are our best picks-
FujiFilm Quick Snap Marine
This FujiFilm Quick Snap Marine 35mm Single-use Camera is one of the most practical and enjoyable single-use cameras on the market. It's waterproof to a depth of 17 feet, so you can shoot photographs in the pool or at the beach without worrying about it getting wet.
2. Kodak Sport Disposable Camera Waterproof
This Kodak Sport 8004707 – Disposable Camera Waterproof underwater single-use camera can survive where regular cameras will not. It is waterproof to a depth of 50 feet underwater making it one of the popular cameras amongst divers and snorkelers to capture the dynamic underwater at the sea.
Additionally, it also has a scratch-resistant lens, and a shockproof rubber shell.
3. SnapShotz Disposable Waterproof Pool Underwater 35mm Camera
This SnapShotz Disposable Waterproof Pool Underwater 35 mm camera may be used again and again. The body is made of black plastic. It features keys and buttons that are simple to operate. It also comes with a black strap that makes it easy to carry.
It is waterproof up to a depth of 100 feet. It contains a built-in flash and a hinged rear with a reusable lock clasp. It comes with a 28 m focus-free lens and 27 exposure Snap Sights Sports film preloaded.
It is a sturdy camera that can be used both outside and underwater, as well as for a variety of underwater activities. One of the nicest features is that it floats, so you don't have to worry about dropping it.
4. Polaroid Underwater Camera
This lightweight Polaroid Underwater Camera uses a 12.1mp camera to deliver recordings at 30fps in 720P to make sure you can record videos and take photos that are clear in any situation making it ideal for recording any action or water adventure you have in mind.
This camera comes with a USB rechargeable battery that you can charge at home or on the go through any USB power outlet making it the perfect companion for all your trips and travels. A prolonged battery in this camera also allows you to capture your vlog while engaging in your adventure.
It is also dustproof, freezeproof, and shockproof. This compact, durable camera is slightly expensive compared to other waterproof disposable cameras. It also supports an SD card to expand storage.
5. AgfaPhoto LeBox Ocean Disposable Cameras
The point of a disposable camera is that it's going to be inexpensive. This camera from the Chinese manufacturer AgfaPhoto is a cheaper alternative to more popular brands. You could pick up a few more cameras with the money you save.