Disposable cameras are experiencing a resurgence in popularity. There are a lot of options in the market. If you are excited about photo negatives and prints, or the kind that likes a good dose of nostalgia, you can get a camera that works with traditional film rolls, like the Kodak Funsaver.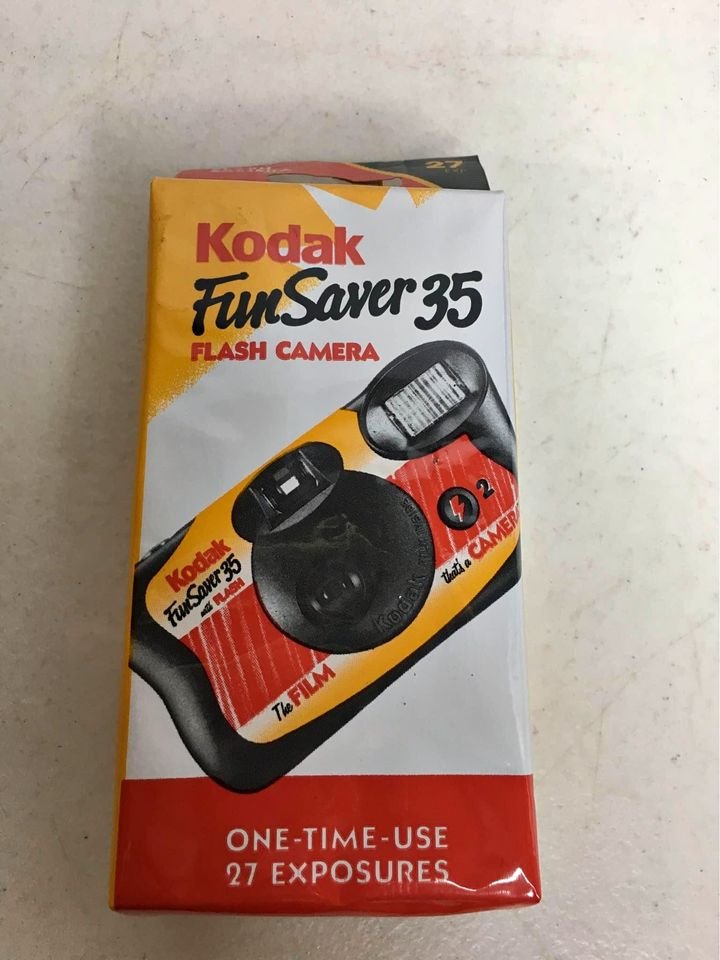 While directions on how to use a disposable camera are pretty straightforward, directions on how to properly have the pictures processed can be a bit unclear. In this article, we will discuss how you can save and store the photos from a disposable camera, and even better how to get the pictures on your phone.
Most disposable cameras come with a film. These films produce quality images when developed. A disposable camera is an economical way to capture special moments at significant events.
These cameras come complete with a flash so they can be used in all conditions. Because they use a film, and a flash, Pictures that are taken from a disposable camera usually turn out much better than those you usually take from an average smartphone.
Many people like to buy a few for a single event, like a wedding or a birthday party, and distribute it amongst those that attend and then collect them all in one place later.
However, after the fun ends and you're left with a couple of cameras, you will have to develop the film. This is where things can get tricky, as the photo studios that would dot every neighborhood around the world in the 90s and the early 2000s are no longer around.
But you don't need to worry. We got you covered. Let's first talk about developing the film; then, we will discuss how to get it on your phone.
There are many online sites where you can mail the cameras, or sometimes just the roll, and they will return the photos, and hopefully the negatives, in a few business days. This is really a hassle-free way to do it. You can also choose the print size on most of these websites. Companies like Kodak, York, and Clark Color Labs are the common options for this service. Alternatively, you could search for a company online, and choose the one that works for you. The mail will reach quicker to companies that are closer to you.
Remember the photo studios? Well, they are back or at least in some way. Brick and mortar shop that offer professional photography services may still take your disposable camera and develop the pictures. However, they are not very easy to find. So, you would need to know if there are any around where you live. Some superstores or camera shops like CVS or Walgreens that sell disposable cameras may have this facility. A quick internet search will pop up such stores near you on search results. One downside of this option is that you would have to go back to the store to collect your pictures.
When you are deciding which option to go for, consider the price, time that is taken to process your order, and additional ideas you have for your pictures, like a framed picture, or a photo book.
Getting disposable camera pictures on your phone
Your best bet, when it comes you getting the pictures on your phone, is to be able to download them straight to your phone from the website/online company that developed it, that is if they offer that service. For example, Darkroom.com and Mpix.
Such online sites will give you access to your pictures online in approximately 3-6 business days after your order goes into production. This can take longer sometimes, as some pictures may be damaged, and they have to manually work with those.
More popular physical stores, like Walgreens, include a photo CD in the price they charge to develop the pictures. Take the CD home and insert it onto your computer's CD drive and then transfer them onto your phone using a USB cable, or a cloud service like Google Drive or Dropbox. If you get your pictures processed from a physical store near you, then you could take along a USB drive and ask them to transfer the digital version of the pictures into your USB drive as well. Ask them beforehand if they would be willing to do this.