There are many occasions in our life where a smartphone camera just lets us down. You could pick up a professional digital camera. But they have a steep learning curve, and you do not have the time for that. What do you do? We have a solution for you.
In fact, we have 7 solutions to choose from. In this article, we discuss the 7 best digital cameras for beginners. Digital cameras offer a lot of power and the quality of professional cameras in a compact body and a lower price tag.
These cameras require no training to use, and all your photos and videos will be at par with those taken from a more professional camera.
Best Digital Cameras for Beginners
The cameras on our list are perfect for those that are more focused on the pictures they will take and not the camera that takes them. It makes a lot of sense to own a great digital camera that is not a DSLR, as you will be free from all the worry about equipment and setup, and you still get to capture high-quality images and videos.
The Canon PowerShot G9 X Mark II camera is a fast camera that packs a large 1-inch sensor into a small body. The camera has a 20.1 megapixel CMOS sensor. It houses a 28-84mm equivalent F2-4.9 lens. There is a built-in neutral density filter. The camera can capture videos at 1080p at 60 frames per second.
This camera has a touch screen interface, so it is perfect for those moving up from smartphones. The camera is snappy, and the user experience is similar to that of a smartphone, including swiping, pinching, and tapping.
The excellent DIGIC 7 processor has improved continuous shooting speeds, auto-focusing speed, and overall performance. The camera has an always-on Bluetooth connection, so it is easy to share pictures from the camera.
It also has Wi-Fi and NFC for other connectivity options. With a peak rate of nearly 8 fps with focus lock and 5 fps with continuous AF, the G9 X II outperforms many similar cameras in burst mode.
The Canon PowerShot G9 X Mark II offers enough reasons to make it a perfect portable pocket camera.
The Sony ZV-1 is a compact camera that provides great still image quality and is packed with features that many of us will find appealing. The camera houses a 24-70mm f/1.8-2.8 zoom lens and a 20.1 megapixel back-illuminated 1-inch CMOS sensor. It is sharp, and it delivers a good resolution through its entire zoom range. Its bright f/1.8 aperture can achieve well blurred out backgrounds.
As this camera has been targeted at vloggers, the video features are impressive. It offers 4K footage at 24 or 30 frames per second and 1080p at up to 120 fps. You also get High Frame Rate (HFR) capture at 240, 480, or 960fps for extreme slow-motion effects. The handheld footage is also stabilized by Sony's digital stabilization. The autofocus on the camera is pretty impressive as well.
Overall, this is a feature-packed camera from Sony, and if you are into vlogging you will absolutely love this.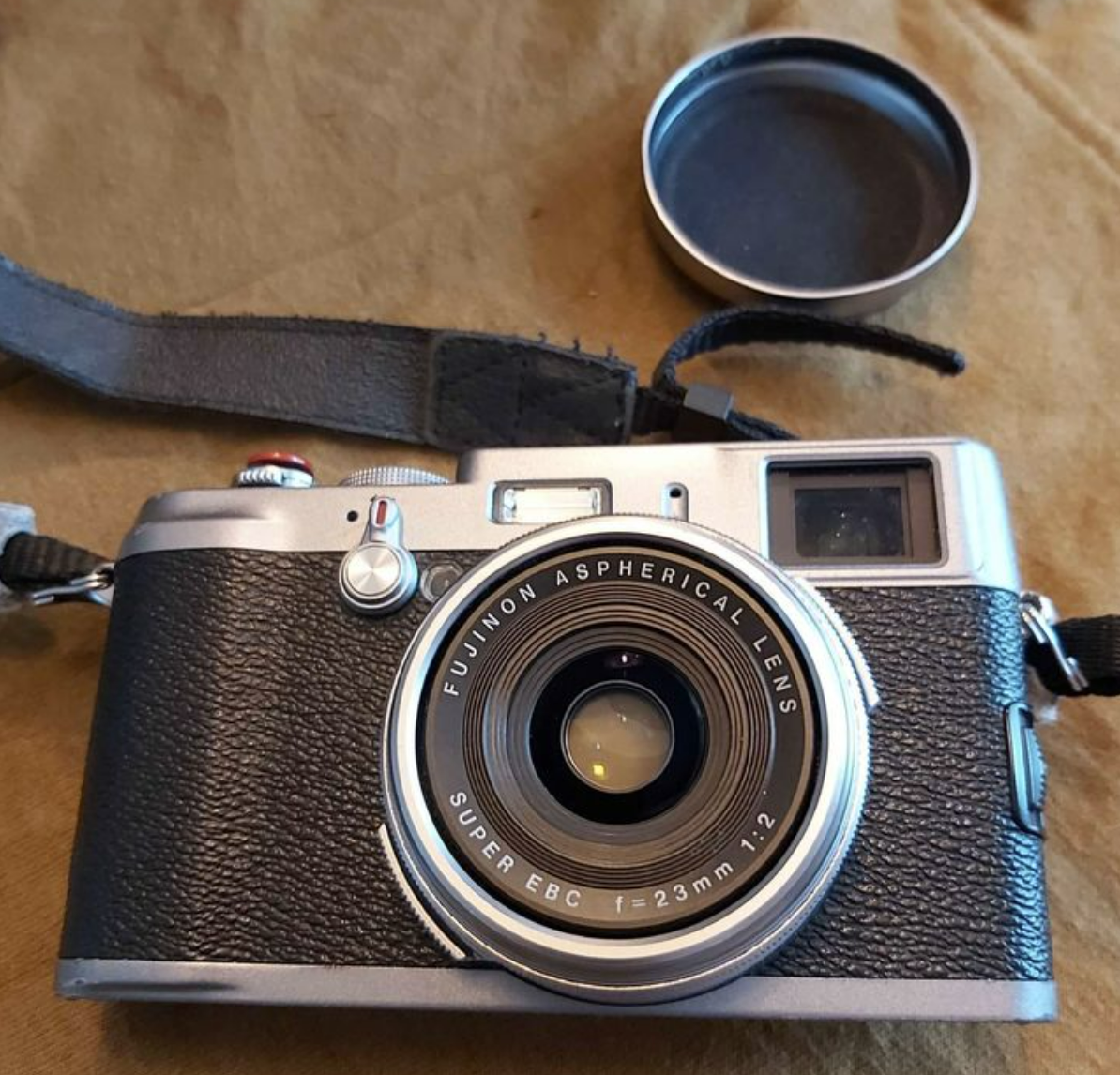 Fujifilm cameras are famous for their color processing and this camera does justice to its fame. The Fujifilm X100V features a 26.1-megapixel sensor and a powerful quad-core CPU. The camera has a retro look, and the newly designed 23mm f/2.0 prime lens is not too bulky. This makes it an easy-to-carry-around camera.
The pictures on this camera are sharp and the camera itself also has a good build quality. The camera leads the pack of digital cameras with its capability to shoot 4K videos at 30fps and Full HD at 120fps.
The X100V also has a two-way, tilting LCD touchscreen that makes the camera easy to use. The camera performs well in low-light conditions as well. You can rely on the quick and responsive autofocus features of the camera to never miss a shot.
Overall. The X100V is a beautiful device with top specifications and a solid body that will make your photo adventures exciting.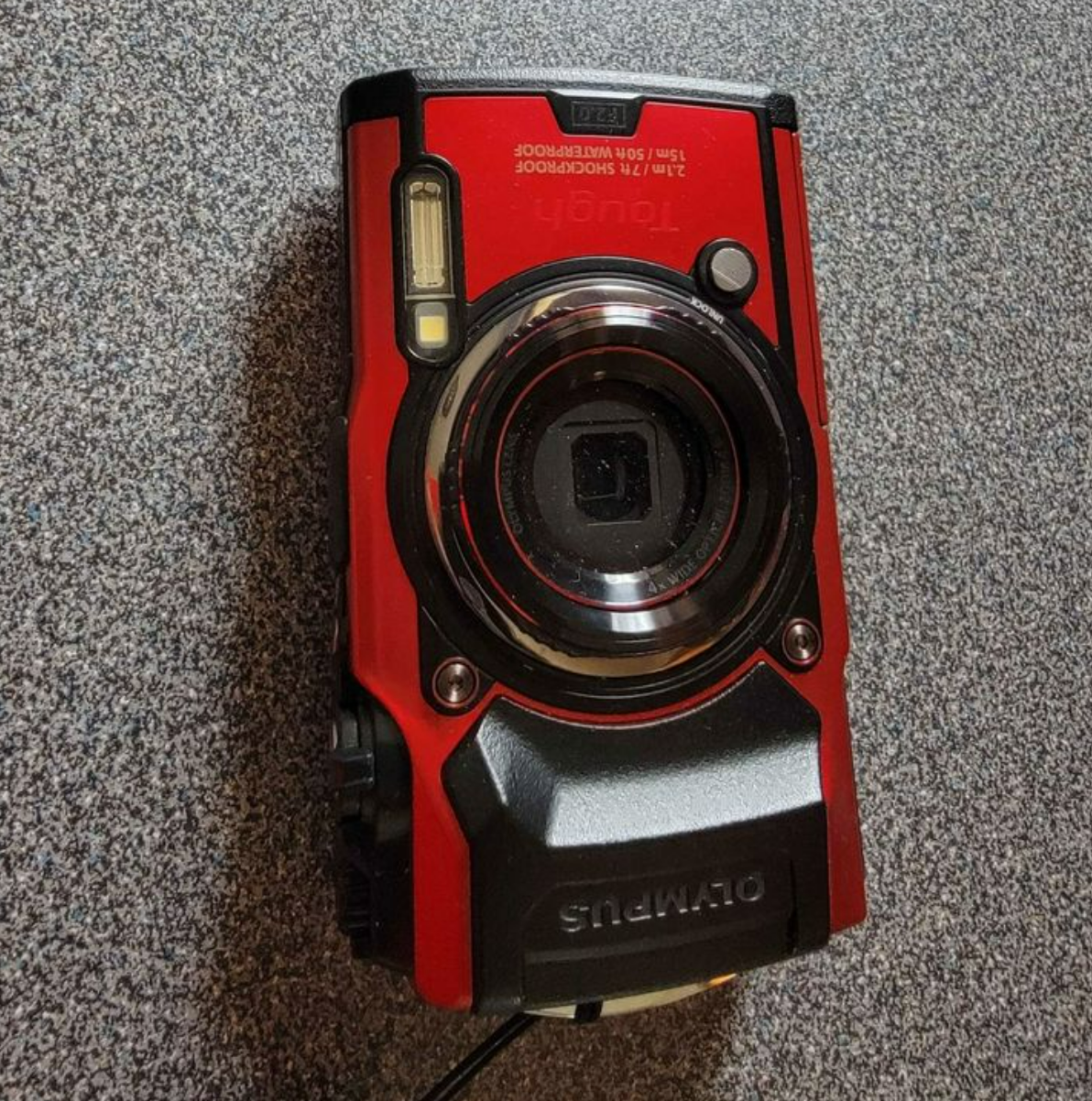 If you are looking for a camera with a solid build, then you should consider Olympus Tough TG-6. This camera has one of the most interesting body designs, and the insides are equally impressive.
The camera is designed for travelers and people with an active lifestyle. Olympus TG-6 features a 12 Megapixels CMOS sensor and 4X optical zoom. The camera can capture 4K videos at 30frames per second.
However, you cannot talk about this camera without talking about how hardy it looks and feels. The camera is designed to take pictures underwater as well. Olympus offers a huge number of accessories, including an underwater housing that lets the camera go 50 feet deeper, wide-angle, and fisheye conversion lenses.
The lens on the camera is equivalent to a 25-100mm zoom lens. You can shoot everything from portraits to landscapes.
Something that we really like about the camera is all the sensors Olympus has put into the camera. The camera has a GPS sensor that can help you identify where each of your photos was taken. It also has an altimeter built in. Apart from this, the camera also has a compass, an accelerometer, and a thermometer.
This compact camera from Panasonic comes with 15x zoom power. The camera houses a 20-megapixel 1-inch image sensor. The LCD screen is touch-enabled. The camera can also shoot sharp 4K videos as well.
The Panasonic Lumix DC-ZS200 is a very appealing camera for photographers who value zoom power over the low-light shooting. The camera has a 3-inch LCD, which is a fixed design. It supports Touch Pad AF when using the EVF.
Touch Pad AF lets you change the active focus area by sliding your finger across the LCD when framing shots with the EVF. The camera has wireless options to transfer your content to a smartphone or a computer.
The 15X LEICA DC Vario-Elmar Lens in the LUMIX ZS200 covers every scenario from wide to telephoto. In both picture and video recording, the lens has a 5-Axis HYBRID optical image stabilizer to reduce to prevent shaking footage.
The Panasonic Lumix DC-ZS200 does almost everything right, we say almost because it lacks a fully articulated screen.
The Ricoh GR III includes a 24-megapixel APS-C format CMOS sensor and a wide-angle 28mm f/2.8 (equivalent) prime lens. The camera is truly impressive with its 3-axis in-body SR stabilization system. The camera also has on-sensor phase detection autofocus and ultrasonic sensor cleaning.
Though the camera can record videos at 1080p at 60fps it isn't really designed for videos. That does not mean you cannot take videos, you can. But the videos are going to be pretty standard and there aren't many settings you can adjust.
It is a stellar camera for still photography. The camera is surprisingly compact. It is probably the smallest most compact camera to house an APS-C sensor. It also comes with image stabilization.
The GR III also features a touch screen. The autofocus is controlled by phase autofocus sensors, and it can capture moving objects well. Its compactness without compromising image quality is its true virtue.
Sony RX100 VII provides Pro features in a small package. The camera is capable of both, great images, and impressive video shots. The image sensor on this camera is 20 megapixels 1-inch BSI-CMOS sensor.
Continuous shooting at up to 20 frames per second is possible with the improved image sensor. The RX100 VII has a completely new function called Single Burst Shooting, which allows it to capture seven pictures in a row at either 30, 60, or 90 frames per second (fps).
Sony has created some very incredible subject recognition technology that takes tracking to the next level. For chasing moving things, the eye-tracking was just fantastic.
The RX100 VII offers plenty of zoom power. It is equipped with a sharp 8x zoom lens. The camera comes with a tilting LCD touchscreen. You can also turn the LCD forward to shoot selfies and vlogs. The camera can record 4K videos, and it can also accommodate an external microphone.
Sony RX100 VII has a Zeiss 24-200mm f/2.8-4.5 zoom lens. The lens does a good job. It zooms in and out swiftly and effectively while keeping a great focus.
Overall, this premium compact camera is perfect for you if you are looking for a little camera that works like a professional camera, especially if you like to photograph fast-moving subjects.