We spend a lot of our time on action cameras these days as they help us produce impressive footage of our vlogs, holiday adventures, wedding parties, and picnic experiences.
Most action cameras have built-in microphones. They do a decent job for casual use, but the sound of the built-in microphone is not that great. Most of us tend to use a waterproof casing for our action cameras and this does not allow direct access to the microphone ports.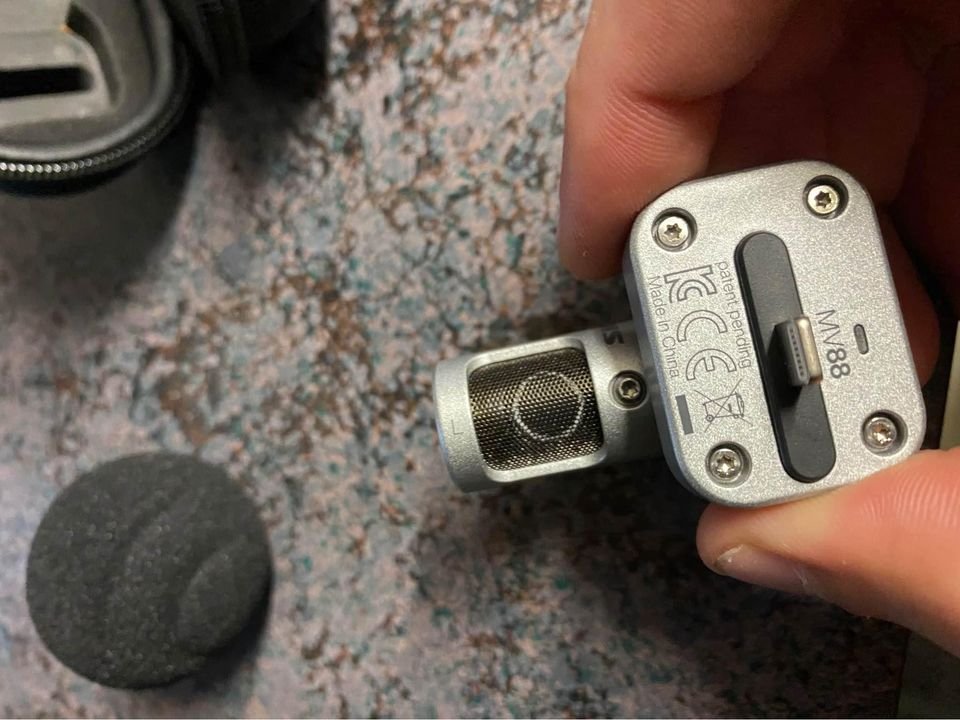 As a result, the audio signal suffers from distortion. If having good quality audio is important to the video, we can get much better results using a microphone attachment that allows easy connectivity with audio ports.
There are several options of external microphones available in the market that you can choose from. There are a few different types of microphones, which serve different purposes. Some offer better features to record voices, music, and ambient sounds It is useful to be familiar with different kinds of microphones to help you decide which one is the best fit for you.
A wireless mic, also known as a lavalier mic, is a good choice if you're shooting a lot of interviews. These mics can be clipped to a person's outfit (shirt, blazers, etc.) and then will transmit the audio to the camera via radio.
Another type is a shotgun microphone. These microphones can be mounted atop the camera's hot-shoe, and are essentially point 'n' record, giving you much better quality compared to built-in omnidirectional mics. They can also be mounted on stands if you want to.
If you're recording something in-house like a panel discussion, then a studio microphone is a good call. These tend to be very easy to use, with a plug-and-play design and omnidirectional polar patterns that mean they can simply be plonked in the middle of a room and trusted to get on with it.
If you spend a lot of time outdoors and want to record your adventures or the surrounding environment, you might need a system that is lightweight, weatherproof, and easy to set up.
Action Camera Microphone Attachment
In this article, we will take you through some of the best microphone attachments that can be used with action cameras to improve sound quality.
1. Rode VideoMic Pro
This Rode VideoMic Pro is a shotgun microphone that is high-end, lightweight, and simple to use. This 9V mic can give up to 70 hours of service with excellent audio quality.
A three-way control switch with settings of +20dB, 0dB, and -10dB aids in ambient noise reduction. It may be used in two modes: without any filter and with a hi-pass filter that can cut frequency less than 80Hz.
The Mic has digital switching, which ensures that you can capture the audio at the source. This enhances detail and clarity in the recording and filters the noise from traffic, fan, or air conditioning.
This significantly reduces your post-production and editing time. The automatic Power Function (with plug-in power availability) is perfect for the run-and-gun shooter, automatically turning the microphone off when unplugged from the camera.
The built-in battery door makes replacing the battery quite easy. Digital Switching – ensures the user has ultimate capture of the audio signal at the source, reducing post-production and editing times.
2. Sennheiser MKE 400 Shotgun Microphone
The Sennheiser MKE 400 Shotgun Microphone is a tiny shotgun microphone for cameras with a lighting shoe attachment and external microphone input that is compact, and adaptable for superb video sound.
The MKE 400 fits all cameras with a standard hot shoe mount and an external microphone input. It has an integrated shock mount that rejects handling noise, making it apt to capture outdoor activities.
Its all-metal housing enables the MKE 400 to withstand everyday outdoor challenges. Additionally, it includes switchable sensitivity depending on long and short distances while recording audio. The MKE 400 operates on a single AAA battery that can last for more than 300 hours.
3. Removu RM-M1+A1 Wireless Microphone and Receiver
The incredible Removu RM-M1+A1 Wireless Microphone and Receiver is compatible with GoPro HERO3, HERO3 plus, and HERO4. HERO 5 and subsequent models are not compatible.
This fits neatly into regular GoPro BacPac housing, so if you already have BacPac housing, you won't need to buy anything else. The model consists of a receiver and a microphone where separate batteries are required for both ends. The integrated Lithium battery powers the device for over 6 hours.
Depending on the surroundings, the microphone uses wireless technology to enable GoPro users and add high-quality sound to a video, at 30 meters away from GoPro.
This feature makes the REMOVU microphone the best choice for sporting events and other long-distance recording applications. As it comes with waterproof housing, you can also record sound in wet conditions.
4. Opteka VM-100 Video Condenser Shotgun Microphone
The Opteka VM-100 Video Condenser Shotgun Microphone is a highly sensitive directional microphone that amplifies your target sounds while canceling out surrounding noise during video shooting.
This shotgun mic is meant to fit snugly on a Hotshoe DSLR and record sound even in busy environments, however, the sharp pop noise can cause signal disruption.
By using a shoe mount, straight bracket, or video rig, the VM-100 may be attached to camcorders and digital SLRs. The 3/8″ or 1/8″ threads can also be used to attach them to a boom pole. It is compatible with most camcorders and action cameras.
This Opteka VM-100 shotgun microphone operates on a 9V Lithium or Alkaline battery and offers approximately 100 hours of battery life. With the Opteka VM-100 Microphone, you are ready to get out there and photograph your adventure's sights and sounds.
5. EDUTIGE ETM-008 Microphone
The EDUTIGE ETM-008 Microphone is a unidirectional external microphone that may be used to record interviews and create movies. The microphone only picks up noises that are right in front of it.
Other noises surrounding you will be disregarded, and your recording will not be hampered. This is ideal for vloggers since you will only get the sound you need to make your video sound great.
The ETM-008, when paired with the EDUTIGE EWS-004 furry windscreen, works best if you want to shoot in windy conditions. It also works well with digital voice recorders, which may be used to capture lectures or interviews by journalists.
The ETM-008 works with 3.5mm 3-pole devices such as DSLRs, mirrorless cameras, GoPro action cams, and most digital voice recorders. However, it is not compatible with smartphones and tablets. The EDUTIGE ETM-008 has a plug-in capability for power supply and does not need any batteries.
6. Sennheiser MKE 2 elements
The Sennheiser MKE 2 elements microphone is designed to operate in and withstand harsh weather conditions. Wind noise is probably the worst enemy of any outdoor recording, and outdoor sports take wind noise to an extreme level. However, the Sennheiser MKE 2 is extremely resistant to wind noise and insensitive to structure-borne noise.
This waterproof microphone, designed exclusively for the GoPro HERO4, mounts to the rear of regular waterproof housing, making it waterproof for 30 minutes up to 3.2 feet (1m). It's perfect for skiing, surfing, and other water sports.
Its omnidirectional microphone Capsule delivers a 20 Hz to 20 kHz frequency response. GoPro cameras, when enhanced with the Sennheiser MKE 2 microphone, will be the perfect instrument for capturing beautiful footage, whether it's for mountain biking, surfing, or snowboarding.
7. Saramonic G-Mic Stereo Ball GoPro Microphone
The Saramonic G-Mic Stereo Ball Go Pro Microphone is designed for maximum mobility and comfort, and they fit inside most standard camera cases, making them an excellent addition to your vlogging travel kit.
Its twin X/Y stereo condenser mic capsules, compatible with HERO3, HERO3+, and HERO4 cameras, provide better audio for recording your next adventure. However, it is important that you turn off Wi-Fi on the GoPro Hero while recording in order to minimize undesired interference with the microphone.
There is no need for adapters with this external microphone. You can simply connect the microphone to your Hero3, 3+, or 4 and you're ready to go! It comes with two different windscreens to use during the action or in windy situations.
If you want crisp, high-quality audio, together with a portable, convenient and quick setup that does not take up much space in your travel bag, then Saramonic G-Mic Stereo Microphone is for you.
8. Movo GM300 Lavalier Lapel Clip-on Omnidirectional Condenser Microphone
The Movo GM300 Lapel clip-on microphone is a popular choice amongst travelers, moto vloggers, hikers, and adventurers of all types. This 2.4-ounce microphone is lightweight and simple to use. Simply plug it in. The ease of use is the most appealing factor in this microphone.
The GM300 has you covered whether you're riding your motorcycle or hiking. Its omnidirectional pickup design lets you pick up sound from your surroundings while still picking up your speech clearly.
This product is compatible with GoPro HERO3, HERO3+ & HERO4 cameras. The package comes with a windscreen, LR44 battery & Tie-clips. The windshield does an excellent job of reducing external noise, and the device's initial setup is straightforward.
9. Sony Clip Style Omnidirectional Stereo Microphone ECMCS3
The Sony ECM-CS3 Tie Clip Microphone is a compact, unobtrusive omni-directional microphone that can pick up speech from all directions. It has a 360° rotating clip that connects to tie or clothes and is practically invisible when not in use.
This Electret Condenser Microphone (ECM) microphone can spin in a flexible manner in order to deliver excellent results for louder, fuller vocals. The clip may be utilized for better positioning and is also recommended for helmet installation. The equipment is supported by plug-in power.
10. BOYA WM4 Pro Omnidirectional Wireless Microphone System
The Boya WM4 Pro Omnidirectional Wireless Microphone system is designed for videographers and video hobbyists looking for an additional gadget for their action camera on a limited budget. This microphone is ideal for interviews, audio recording, video recording, etc.
The system works at distances of Up to 50m operation range operating on the 2.4 GHz frequency band, offering flexibility and giving you a low-latency audio transmission with no video sync issues. The package includes a standard camera shoe mount and backside clip, which allows you to mount the transmitter and receiver conveniently.
The system still maintains a high signal-to-noise ratio above 84dB and a low distortion rate below 0.05%. The package includes a TRS cable and TRRS output cable included, it is compatible with smartphones, DSLR cameras, and consumer camcorders as well.
Mic adapters for action cameras
Depending on your action camera model and the external mic, you may need an action camera mic adapter. Not all action cams have a dedicated 3.5mm audio input port for a microphone jack, that is when you would use an adapter.
If you have a newer model, then your action camera might have a USB C port. Older models will have micro-USB or a mini-USB port. You will need an adapter to connect your camera and the mic jack.
GoPro action camera has its own adapter, and you can use other third-party products as well. Alternatively, you can choose AGVEE 2-in-1 USB-C to 3.5mm Microphone Headphone Adapter. This should work with most action cameras, and even with other devices that accept USB C mic inputs.
The quality of the adapter should not affect your final audio, as all it is doing is relaying the information. However, if you feel that your sound is not right, you should check if the adapter is not working properly.